Decades of Communication Leadership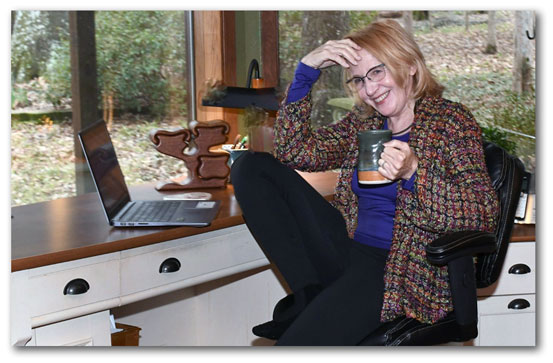 Thoughts, Words & Images (TWI-PR.com), founded in 1996, offers comprehensive public relations and marketing strategies primarily for businesses and non-profit associations across America.
Our firm helps clients communicate with customers, employees, investors and the media … and our efforts lead to measurable, bottom-line success.
Our company depends upon the expertise of a team of designers, writers, editors, media managers, database developers, webmasters, videographers and strategic planning professionals located in virtual offices throughout the U.S. and in Europe. TWI is a minority, woman-owned business enterprise certified through the North Central Texas Regional Certification Agency.
TWI is owned and directed by Linda Mastaglio, an established, award-winning leader in the communications industry. Linda has over four decades of experience in strategic corporate planning, public relations, marketing, and communications.
TWI is recognized by QUDOS as one of the Top 20 PR Firms for the Construction Industry.
Creative Contributors

Erica Bender
LinkedIn | Twitter
Steve Freeman
www.steve-freeman.com | LinkedIn
Allyson Markey
www.forumpublicrelations.com | LinkedIn | Twitter | Facebook | Instagram
Brad Hepp
www.jbhcommunications.com | LinkedIn | Twitter | Instagram
Darcie Lantz
www.freelantzdesign.com | LinkedIn
Amanda Milford
www.amandarmilford.com
Melinda Guravich
LinkedIn
Heather Beal
LinkedIn
Maddy Madrazo
LinkedIn
Mary Ann Azevedo
LinkedIn
Wendell Barnhouse
LinkedIn
Susan Diemont-Conwell
www.sprydogs.com | LinkedIn | Instagram | Facebook

Tiffanie L. Reynolds
LinkedIn | Twitter
Tonie Auer
LinkedIn
Nancy E. Lovell
LinkedIn | www.nelovell.com

Alex Mulvenna
www.meetmymarket.com | LinkedIn | Facebook | Twitter
Barbara Horwitz-Bennett
www.BHBennett.com | LInkedIn